Word to Flash Catalog - Windows 8 Downloads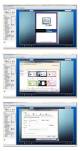 Word to Flash Catalog
1.6
Transform your Word documents into stunning Flash catalogs.
Discover the perfect tool to transform your Word documents into captivating Flash catalogs. Unleash your creativity with Word to Flash Catalog, making your content come alive with interactive features and stunning visuals.
Word to Flash Catalog 1.6 - Key details
License:
Shareware
Price:
$

99.00

File Size:
27.77 MB
Released:

Jan 18, 2013

Downloads:
Total: 112 | This Week: 0
Keywords:
Word to Flash Catalog, customizable templates, software review, convert Word to Flash, Flash product catalog, flashcatalogmaker Ltd., Word to Flash Catalog converter, Page-flipping catalog, digital publications, interactive catalogs, user-friendly interface
Author:

flashcatalogmaker Ltd.

Author URL:
http://www.flashcatalogmaker.com
Windows 8

Downloads - Word to Flash Catalog awards

Word to Flash Catalog - Full description
Welcome to the ultimate destination for Windows 8 software downloads! Discover the remarkable "Word to Flash Catalog" by flashcatalogmaker Ltd. This innovative software seamlessly transforms your Word documents into captivating flash catalogs. With its user-friendly interface and powerful features, it revolutionizes the way you present information. Experience the magic of "Word to Flash Catalog" today and unlock a world of dynamic and interactive digital publications.
Word to Flash Catalog for Windows 8 - Post your review
Word to Flash Catalog Windows 8 related downloads
Album to Flash Catalog is all in one flash catalog software that enable users convert Album into an ... on your computer screen. With choice Album to Flash Catalog, you can create stunning online photo albums ...
... simply plain Text file, but presenting it in flash way can be totally different. Now our flipbook ... This freeware will enable you to generate interesting flash page flipping book from Text file in a ...
... you to convert any text book documents into Flash digital publications with incredible page turning animation. It's the ideal ... those who want to have a book, magazine, catalog, newspaper or any other kind of document embedded ...
... to convert all your plain PDF files into digital publications with realistic page-flipping effect, on and offline. You can publish ...
... • This tool has easy to use with userfriendly interface. • Supports MS Excel 2000, 2002, 2003, 2007, 2010 • ...
... Flower and leaves themes to enjoy your wonderful flash flipping book. ...
As the environmental pollution phenomenon become worse and worse, now people are really look forward to leading a green life. The ...
Too fast is the modern rhythm of life, people spend less and less time in reading. However the experience of reading ...
... want to change a style to enjoy your flash flip book. Then today we are concentrating on simple style themes. ...
... Now just download the themes to enjoy the flash flip book. ...
Saved Downloads
You have not saved any software.
Click "Save" next to each software.
Would you like to receive announcements of new versions of your software by email or by RSS reader?
FREE Registration Here!