Wrestling Collegiate Scoreboard screenshot - Windows 8 Downloads
Wrestling Collegiate Scoreboard full Windows 8 screenshot
Turn any computer into a wrestling scoreboard at very low cost.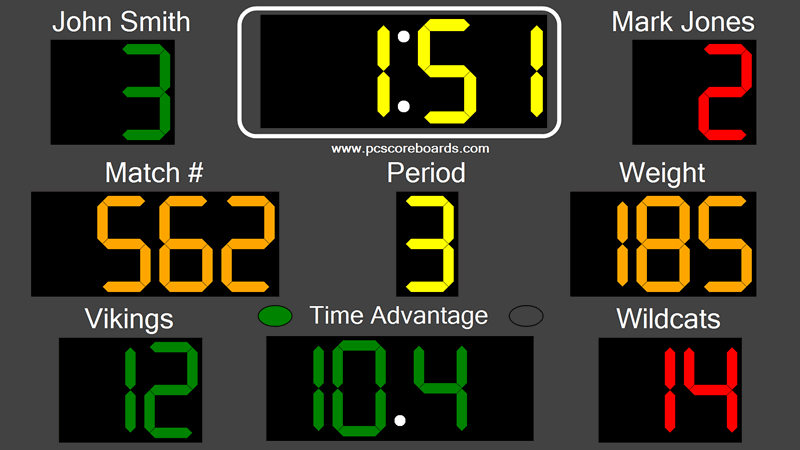 Wrestling Collegiate Scoreboard Windows 8 description
Our wrestling scoreboard software transforms your PC into a virtual wrestling scoreboard using the computer and display you already have. Our scoreboard download is great for scorekeeping wrestling matches in gyms, arenas, or multipurpose facilities. Wrestling Collegiate Scoreboard features a simple to use mouse and keyboard interface, allowing for easy control of all functions of the computer scoreboard. www.pcscoreboards.com for more info.