Total Network Inventory screenshot - Windows 8 Downloads
Total Network Inventory full Windows 8 screenshot
Build a hassle-free network inventory remotely!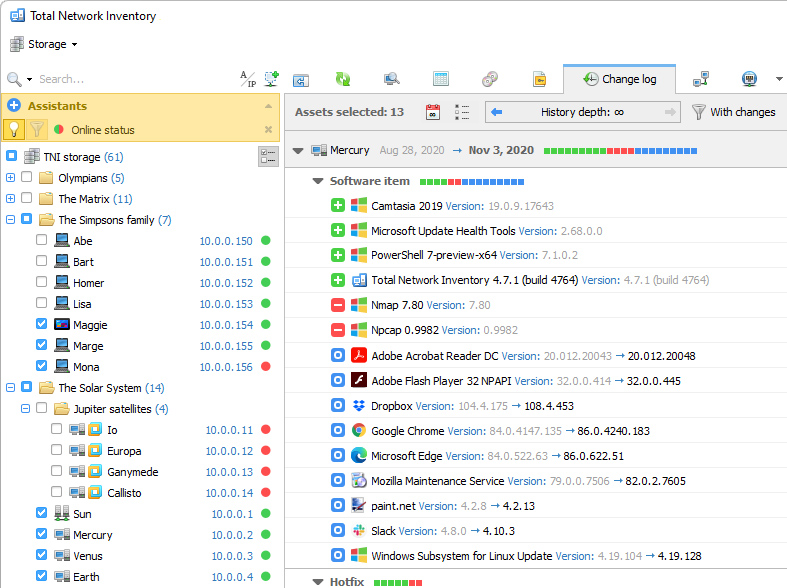 Total Network Inventory Windows 8 description
Make an inventory of your entire LAN without leaving your chair! Total Network Inventory will scan your entire LAN, query all servers, workstations and appliances found, and log essential information about every piece of equipment discovered. A perfect, effortless, hassle-free inventory.