Tennis Scoreboard Pro screenshot - Windows 8 Downloads
Tennis Scoreboard Pro full Windows 8 screenshot
Turns your PC into a virtual Tennis Scoreboard.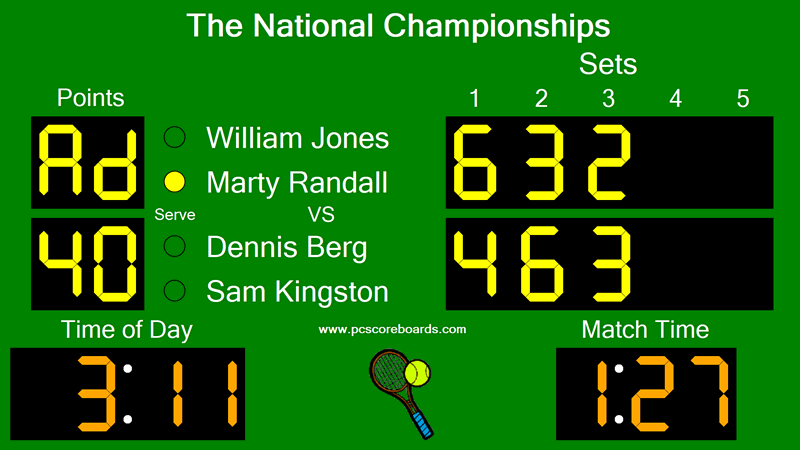 Tennis Scoreboard Pro Windows 8 description
Our tennis scoreboard software transforms your PC into a virtual tennis scoreboard using the computer and display you already have. Our scoreboard download is great for scorekeeping tennis games on courts, in gyms, or in multipurpose facilities.