SQL Maestro for MySQL screenshot - Windows 8 Downloads
SQL Maestro for MySQL full Windows 8 screenshot
A Windows GUI tool for MySQL administration and database development.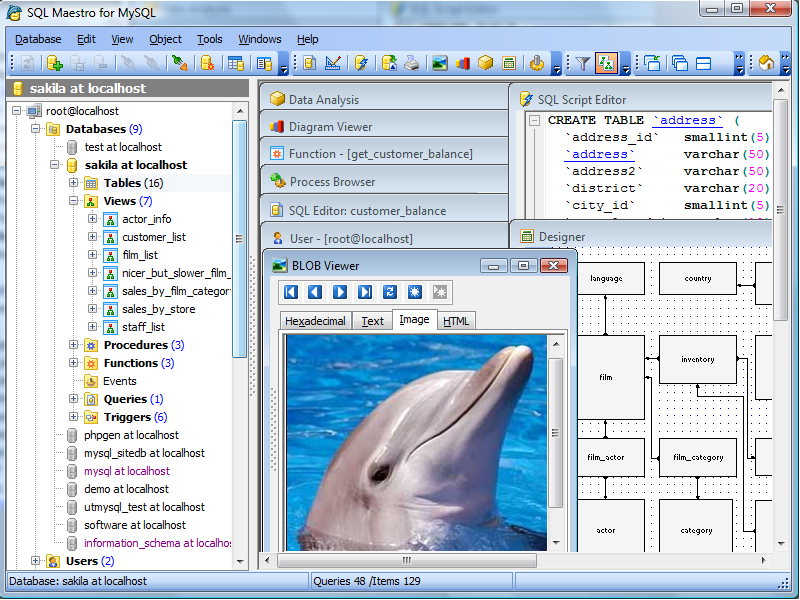 SQL Maestro for MySQL Windows 8 description
SQL Maestro for MySQL is the premier GUI admin tool for MySQL development and administration. It includes visual query builder, database designer, report designer, OLAP viewer, SQL editor, BLOB viewer, export/import modules and a lot other powerful tools and useful features to make your work with MySQL as easy as it can be.