SoftPerfect WiFi Guard screenshot - Windows 8 Downloads
SoftPerfect WiFi Guard full Windows 8 screenshot
Scans your network for unknown devices and alerts you about possible intruders.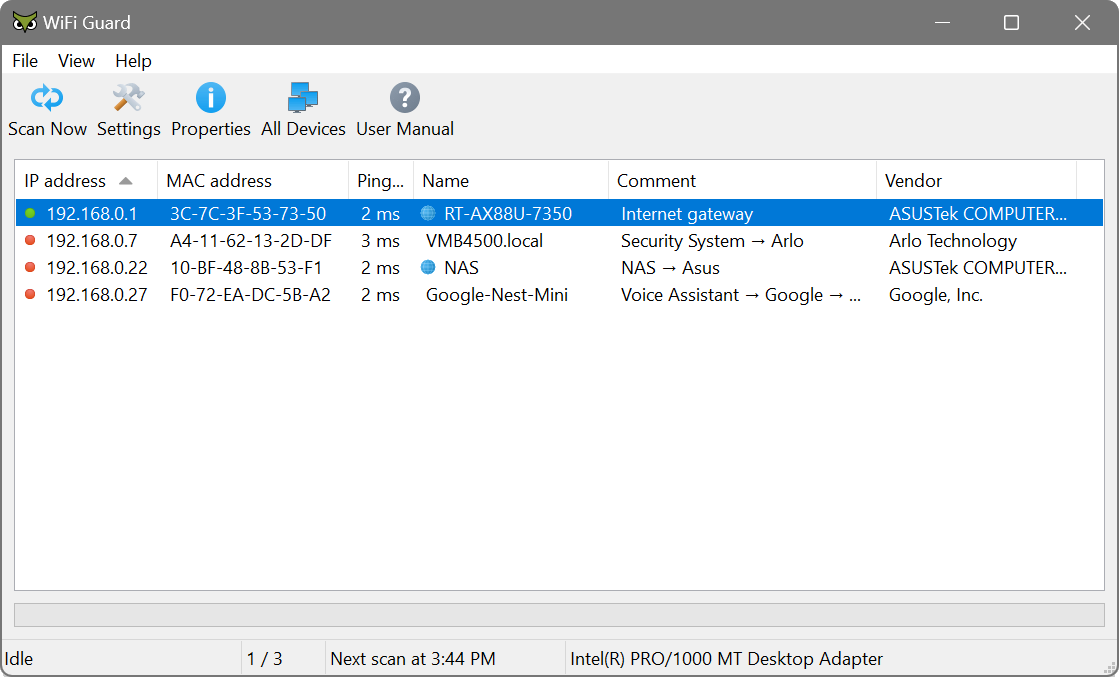 SoftPerfect WiFi Guard Windows 8 description
SoftPerfect WiFi Guard is an essential tool for everyone running a small wireless network and striving to keep it secure. It allows you to know immediately if your network is used without your knowledge. WiFi Guard is a specialised network scanner that runs through your network at set intervals and alerts you immediately if it has found any new, unknown or unrecognised connected devices that could belong to an intruder.