Rons WebLynx screenshot - Windows 8 Downloads
Rons WebLynx full Windows 8 screenshot
Powerful organizer for 1000's of links. Store in folders, tag, edit and rate.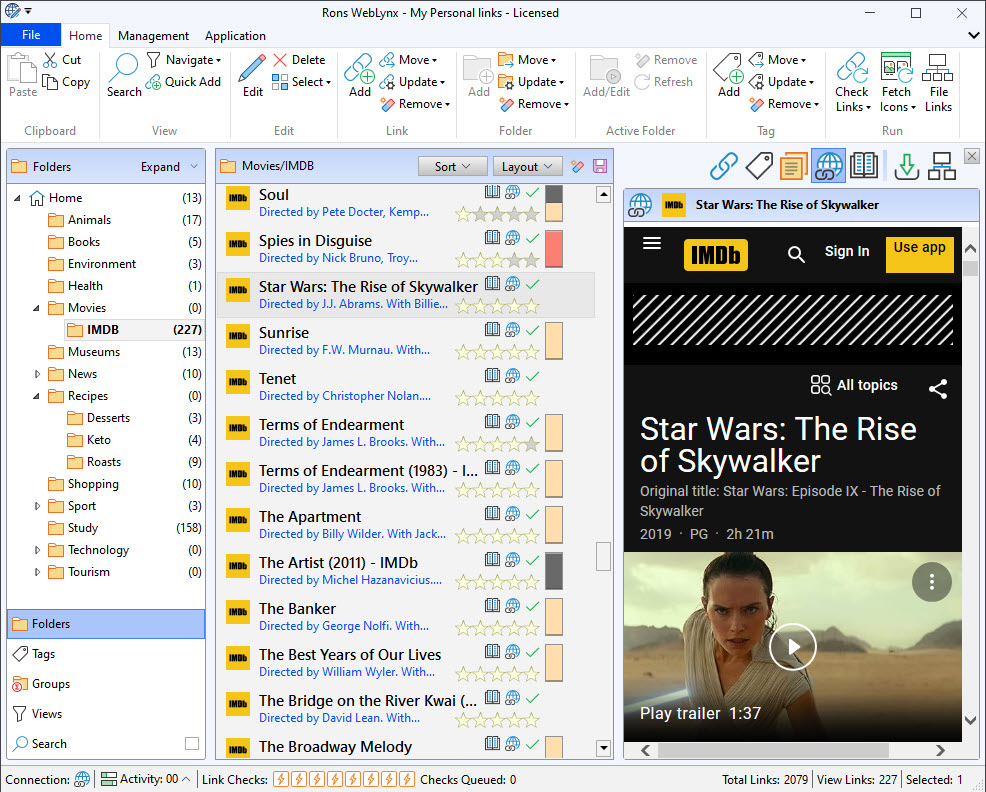 Rons WebLynx Windows 8 description
Powerful link organizer to manage 100's (or 1000's) of websites links. Organize bookmarks into folders, edit and rate them, tag them with colours and add notes. Import or paste multiple links in one go into the application and let them get tagged and stored automatically with the Automatic Link Filing.