Portable ccextractor screenshot - Windows 8 Downloads
Portable ccextractor full Windows 8 screenshot
Rips closed captions in raw format from DVD and DVB/ATSC MPG files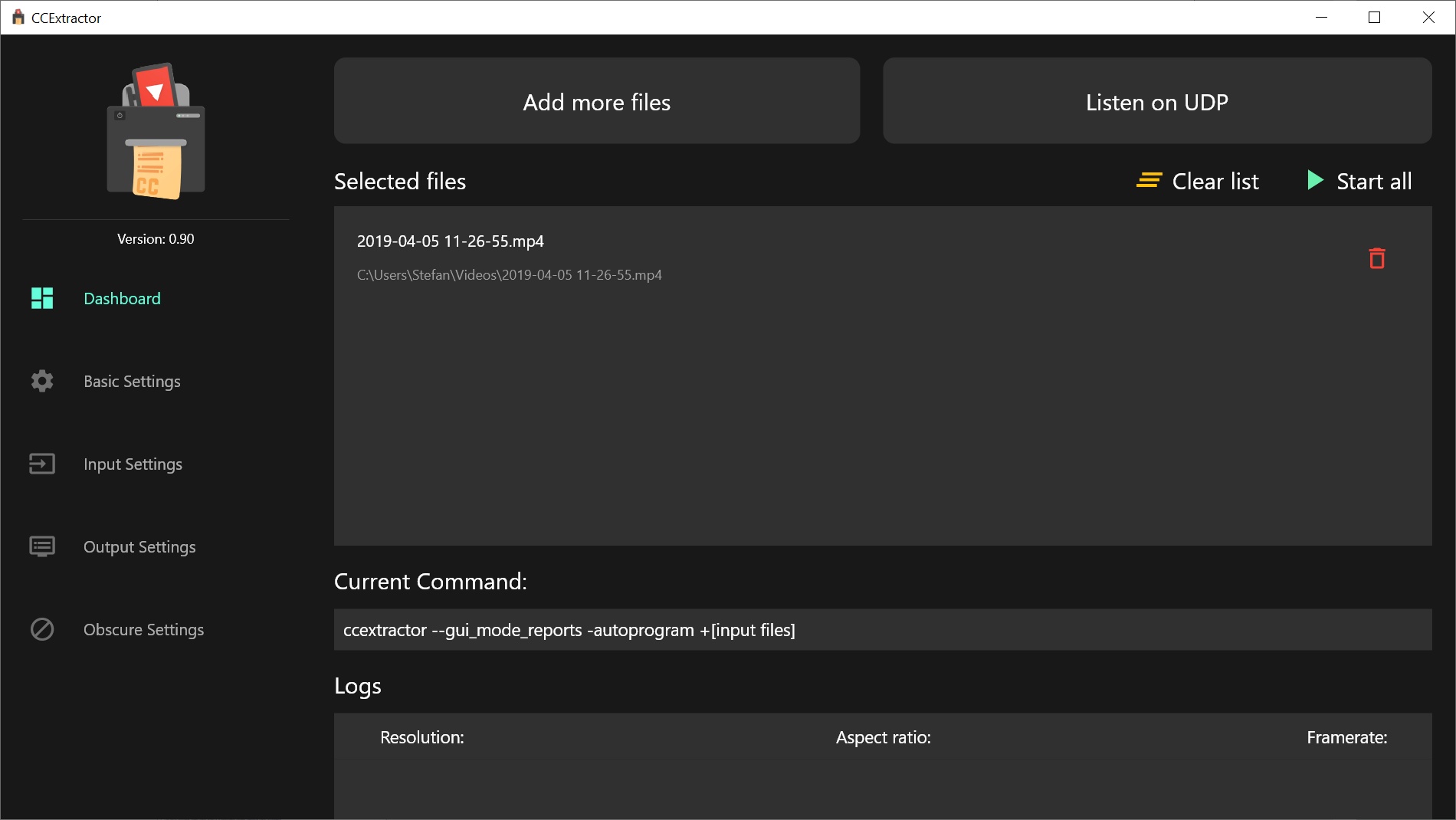 Portable ccextractor Windows 8 description
ccextractor portable is a fast, easy to use closed captions extractor for MPEG files and not only. Supports HDTV transport streams, DVD and Replay TV.

In short ccextractor is a small program that processes MPEG 2 files and extracts closed captions data to generate subtitle files.

You can use this program to create .srt (subtitles) files for your TV captures, have transcripts so you can edit subtitles, etc.