Plagiarism Checker X screenshot - Windows 8 Downloads
Plagiarism Checker X full Windows 8 screenshot
Plagiarism detector for students, teachers and bloggers. Now its easy to detect.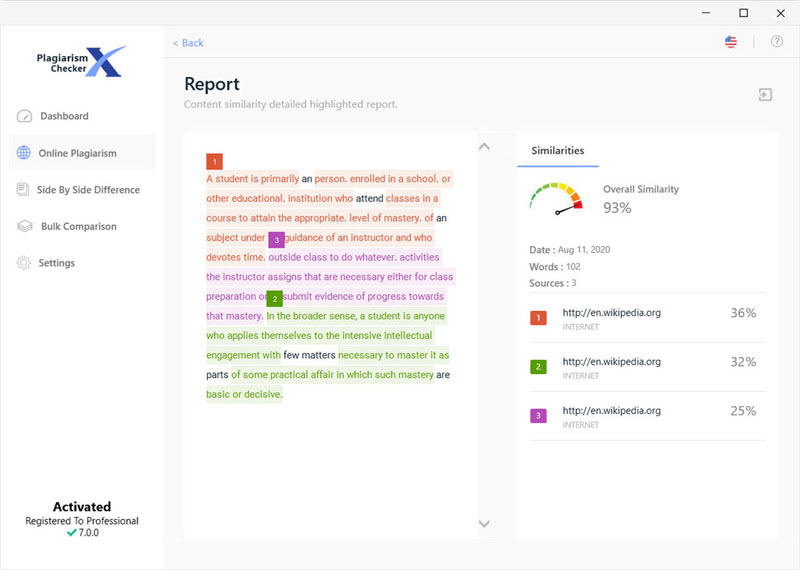 Plagiarism Checker X Windows 8 description
Plagiarism Checker X finds the free Plagiarism of your documents, articles, and web pages. Plagiarism detection with accuracy was not an easy job, but we made all the efforts to make things easier for you. Now you can check your essays, research work, assignments and written articles more quickly and accurately. Using Plagiarism Checker X, one can quickly detect the web sources as well as the matched ratio with remarks and PDF reporting.