Net Transport screenshot - Windows 8 Downloads
Net Transport full Windows 8 screenshot
"Accelerate Your Downloads with Net Transport - A Powerful Tool for Windows 8"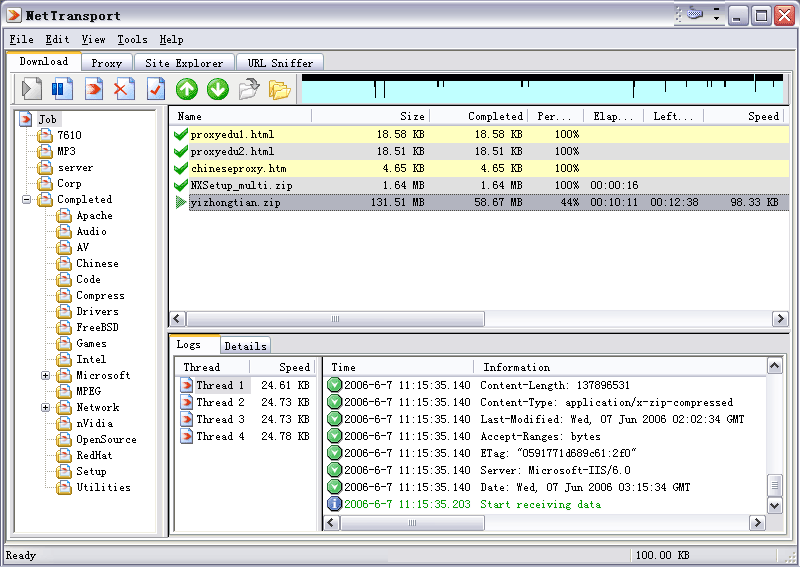 Net Transport Windows 8 description
Looking for a fast and reliable download manager for Windows 8? Look no further than Net Transport by Kevin Wang. This software provides lightning-fast download speeds while allowing you to easily manage and organize your downloads. With support for a variety of protocols and advanced features like segment downloading, Net Transport is the perfect choice for power users and casual downloaders alike. Download it now and take your downloads to the next level.