MysticMon screenshot - Windows 8 Downloads
MysticMon full Windows 8 screenshot
Manage multiple monitor brightness and other controls.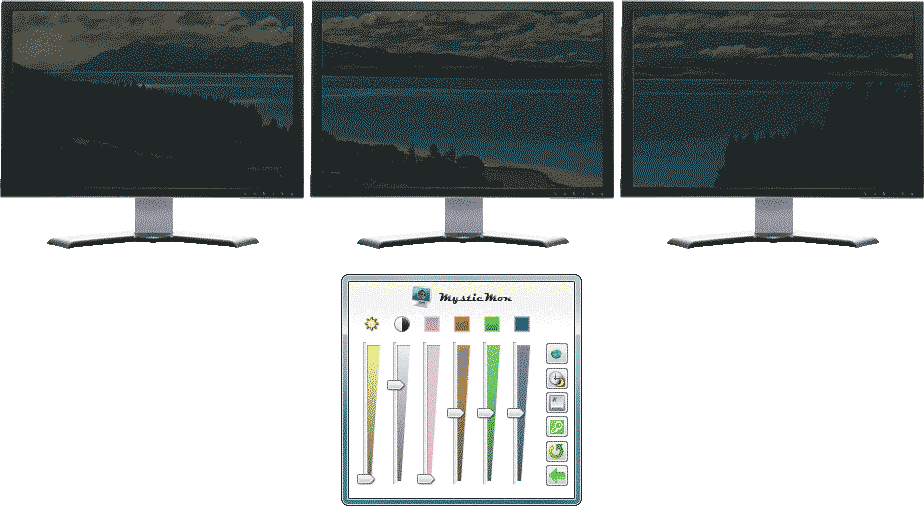 MysticMon Windows 8 description
MysticMon allows you to control your monitor brightness, contrast and other settings directly from software without having to reach for the physical monitor controls. Very useful for adjusting settings on the fly in different light conditions.Multiple montors are supported so all settings are adjusted for each monitor.