MEO Encryption Software Professional screenshot - Windows 8 Downloads
MEO Encryption Software Professional full Windows 8 screenshot
Encrypt or decrypt files of any type and protect your sensitive data.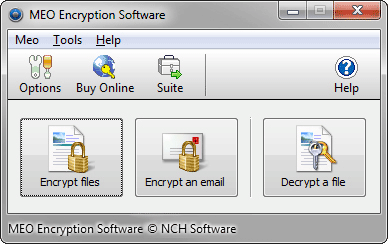 MEO Encryption Software Professional Windows 8 description
MEO is a powerful data encryption application to encrypt or decrypt files of any type, including Microsoft Word, Excel and PDF documents. MEO allows you to protect your sensitive data against un-authorized viewers by utilizing the latest data encryption technologies. Keep your documents safe and secure with this data encryption software.