MailDex screenshot - Windows 8 Downloads
MailDex full Windows 8 screenshot
MailDex archives all your email content. Convert to email to PDF.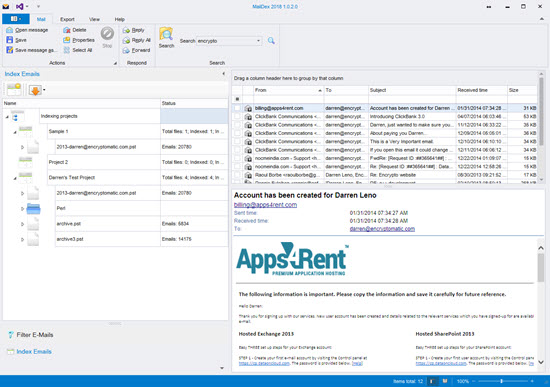 MailDex Windows 8 description
MailDex organizes all of your email content. Pst, Ost, Msg, Mbox, Eml, Winmail, MHTML files. Create a searchable index. Find important emails and file attachments. Convert Email to PDF with Maildex. Create an unlimited number of email indexing projects, each containing an unlimited number of emails. MailDex is an affordable way to mine the information in your email history.