Lionsea MP3 To WMA Converter Ultimate screenshot - Windows 8 Downloads
Lionsea MP3 To WMA Converter Ultimate full Windows 8 screenshot
MP3 to WMA Converter can convert MP3 files to WMA files easily.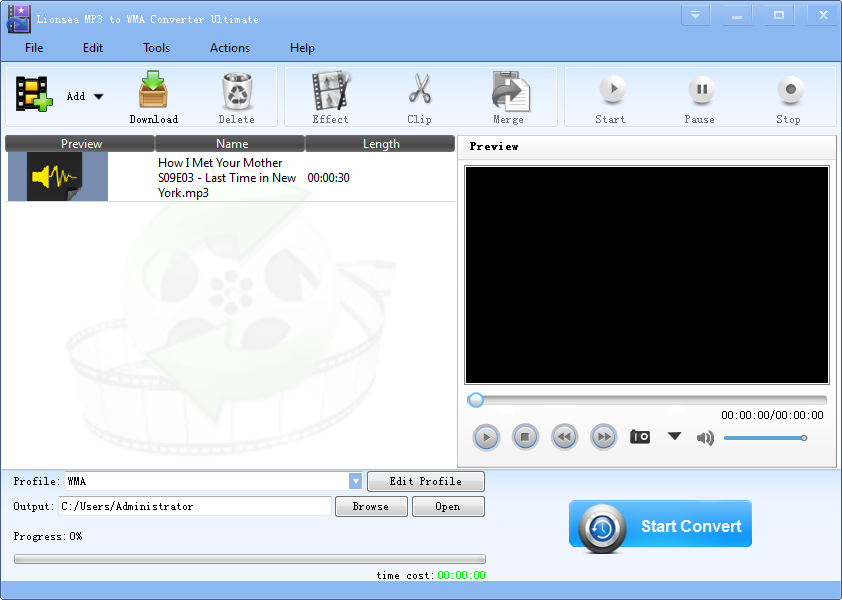 Lionsea MP3 To WMA Converter Ultimate Windows 8 description
MP3 to WMA Converter supports conversion between almost all kinds of video and audio formats. However, it wouldn't be really necessary, as MP3 to WMA Converter is incredibly simple to use: first, select the files you want to convert; then, choose the target format; finally, click on the "Convert" button. Easy as pie! Plus, the conversion itself is surprisingly fast.