LGCK builder screenshot - Windows 8 Downloads
LGCK builder full Windows 8 screenshot
Free 2D game maker for beginners and experienced builders.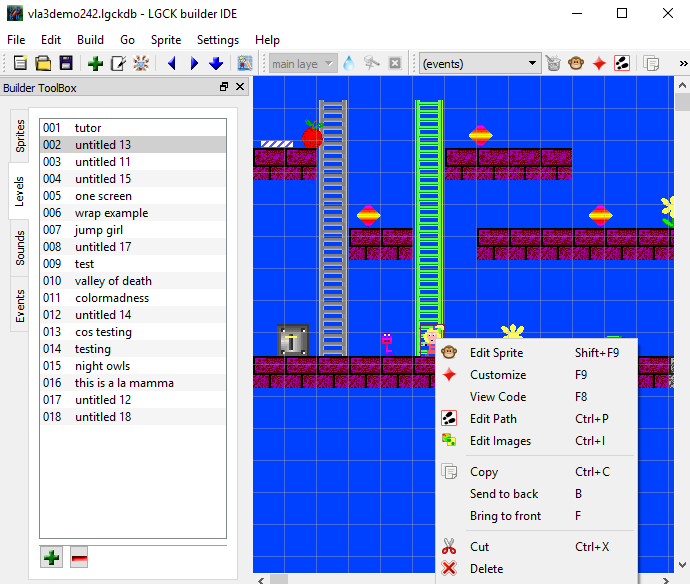 LGCK builder Windows 8 description
LGCK Builder provides a unique development environment that can be easily used by novice and seasoned game creators to get the best results quickly. Our approach is different because the philosophy is geared toward simplicity and re-usability.