Keylogger Gratis screenshot - Windows 8 Downloads
Keylogger Gratis full Windows 8 screenshot
Monitor keystrokes in covert, invisible way.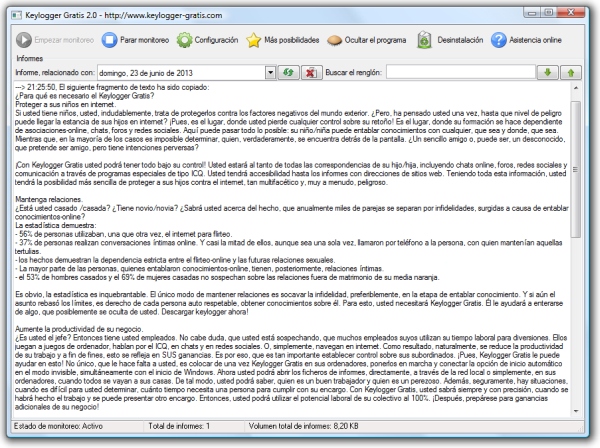 Keylogger Gratis Windows 8 description
This software is designed for covert, invisible monitoring of user activities on computer. It is able to record all keys typed on keyboard, and save to special reports on a hard drive. It can also monitor copied text and record visited websites. These features make this software indispensable for parents and other people who want to know what's going on on computer while they are away.