Kaspersky Total Security screenshot - Windows 8 Downloads
Kaspersky Total Security full Windows 8 screenshot
Our best protection – the smarter way to protect your family's ...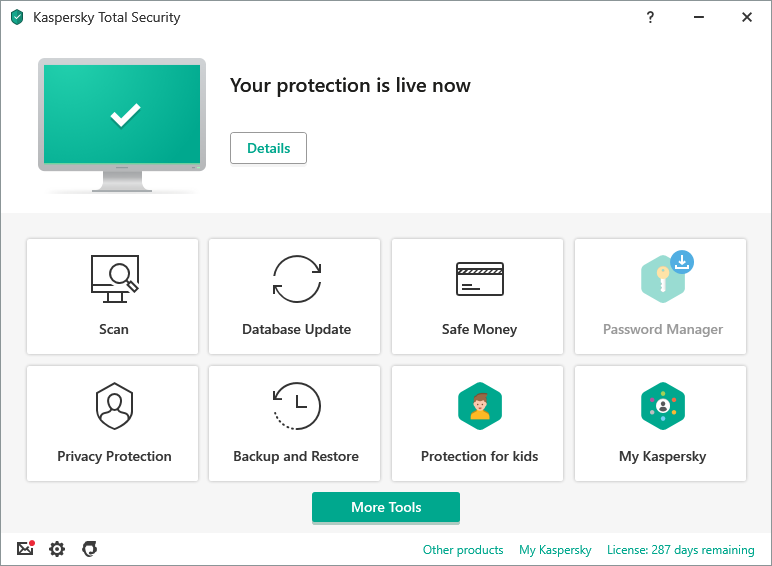 Kaspersky Total Security Windows 8 description
Kaspersky Total Security is the smarter way to protect every aspect of your family's digital world on PC, Mac & mobile. It helps you to safeguard your family from infections, online fraud, identity theft and much more plus it delivers extra protection for your family's photos, documents, music & passwords. You get powerful tools that help you to find new ways to guide your kids to safety online and beyond.