Kaspersky Security Scan screenshot - Windows 8 Downloads
Kaspersky Security Scan full Windows 8 screenshot
Add additional layer of protection to your PC. Keep safe with Kaspersky.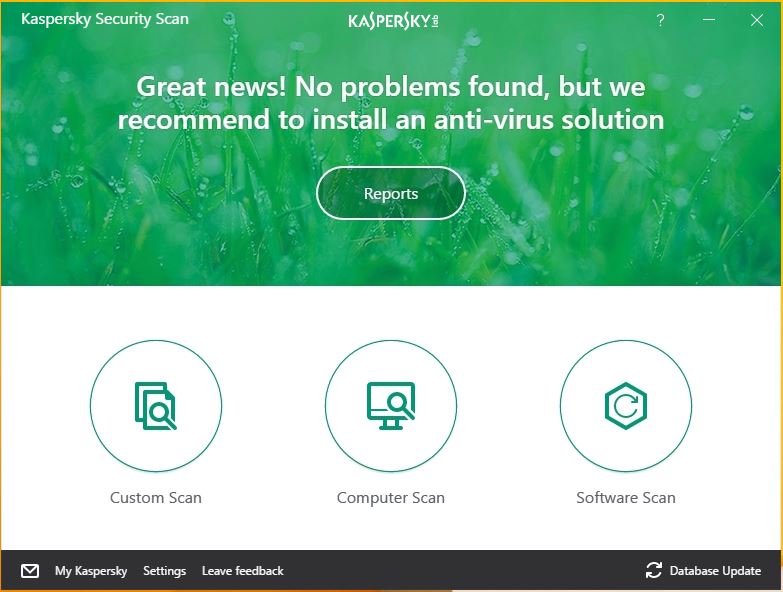 Kaspersky Security Scan Windows 8 description
Kaspersky Security Scanner. Award-winning scanning capability - built by the same world-class experts that develop other Kaspersky products: Quick scanning for security threats; latest cloud-based security data; Real-time results for PC's security. Quick scanning for viruses and other security threats - Checks for known malware and software vulnerabilities on your PC and advises you on your PC's security status.