Home Library Software screenshot - Windows 8 Downloads
Home Library Software full Windows 8 screenshot
Make your book collection really terrific with Home Library Software!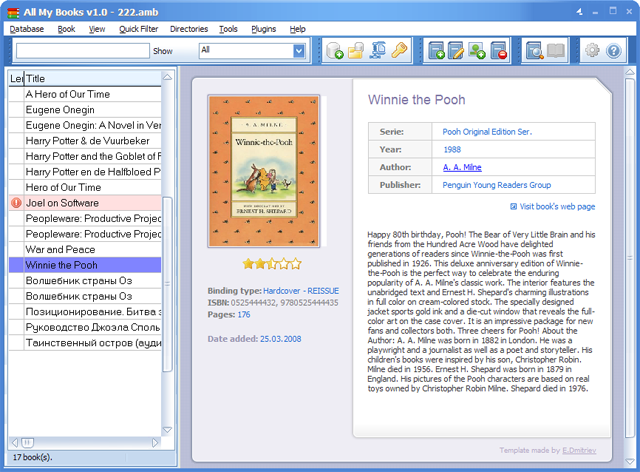 Home Library Software Windows 8 description
Home Library Software is among the programs most recommended to friends! And it's no wonder - book library is just perfect! Everything is in an ideal order - book cards contain all the necessary info about the book: author, subject, year, some comments, etc. Using Home Library Software, you can personalize it - choose the skin, display mode, one of templates available, insert any fields you need, set personal flags which make the library unique.