HeliosPaint screenshot - Windows 8 Downloads
HeliosPaint full Windows 8 screenshot
Feature-rich and easy-to-use image editor for editing photos, drawing and icons.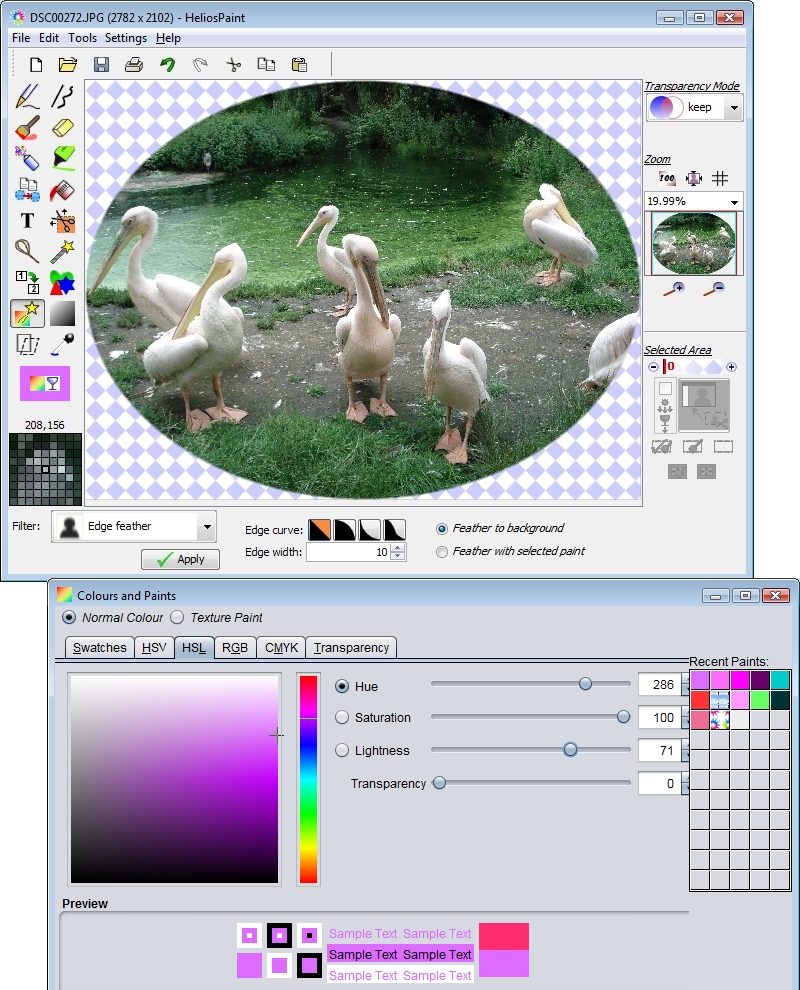 HeliosPaint Windows 8 description
HeliosPaint is a feature-rich and easy-to-use paint program for editing photos, drawings and icons. It is simple to learn and has a range of standard and advanced tools including pencil, lines, paint brushes, eraser, spray can, air brush, paint can, wand, lasso, scissors, shapes, various photo filters, text entry (any rotation), gradients, flip, rotate (any), perspective, texture paint, transparent PNG editing, export to PDF and many other tools.