Hasleo BitLocker Anywhere For Windows screenshot - Windows 8 Downloads
Hasleo BitLocker Anywhere For Windows full Windows 8 screenshot
The World's First BitLocker Solution for Windows Home Editions & Windows 7 Pro!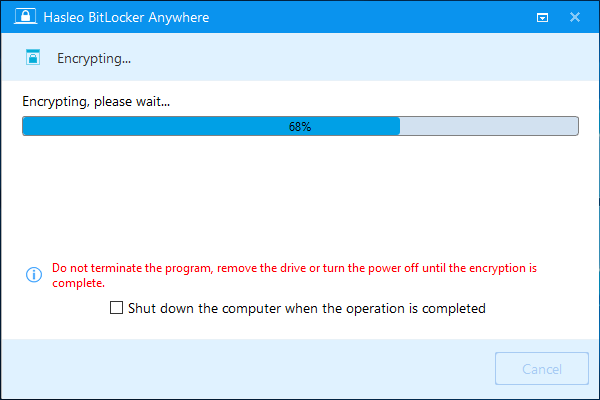 Hasleo BitLocker Anywhere For Windows Windows 8 description
Hasleo BitLocker Anywhere is the world's first and best BitLocker solution for Windows 11/10/8/7 Home & Windows 7 Pro Editions. With it you can enjoy all the features of BitLocker Drive Encryption in these editions of Windows, such as encrypting volumes with BitLocker, decrypting BitLocker-encrypted volumes, exporting recovery key and startup key from BitLocker-encrypted volumes, or changing password for BitLocker-encrypted volumes.