Glary Utilities Slim screenshot - Windows 8 Downloads
Glary Utilities Slim full Windows 8 screenshot
1 Click a Day for PC Maintenance to Drive Troubles Away. Any User Has a Say.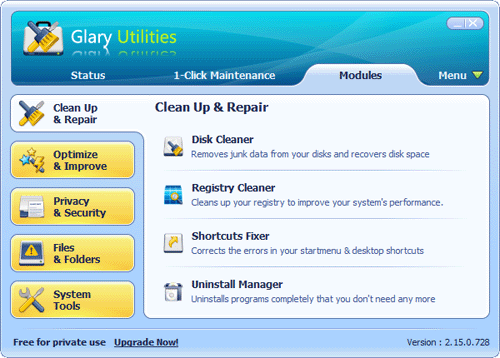 Glary Utilities Slim Windows 8 description
One Click A Day For PC Maintenance, Keeps Problems Away. With millions of worldwide users, the first-rank & smart Glary Utilities is an INDISPENSABLE friend to speed up PC with its thorough & quick cleaning and worry-free restoration. It is a freeware with registry & disk cleaning, privacy protection and amazing multifunctional tools to maintain maximum performance.