Gamebiz screenshot - Windows 8 Downloads
Gamebiz full Windows 8 screenshot
Simulate the videogame industry from 1980 to 2030.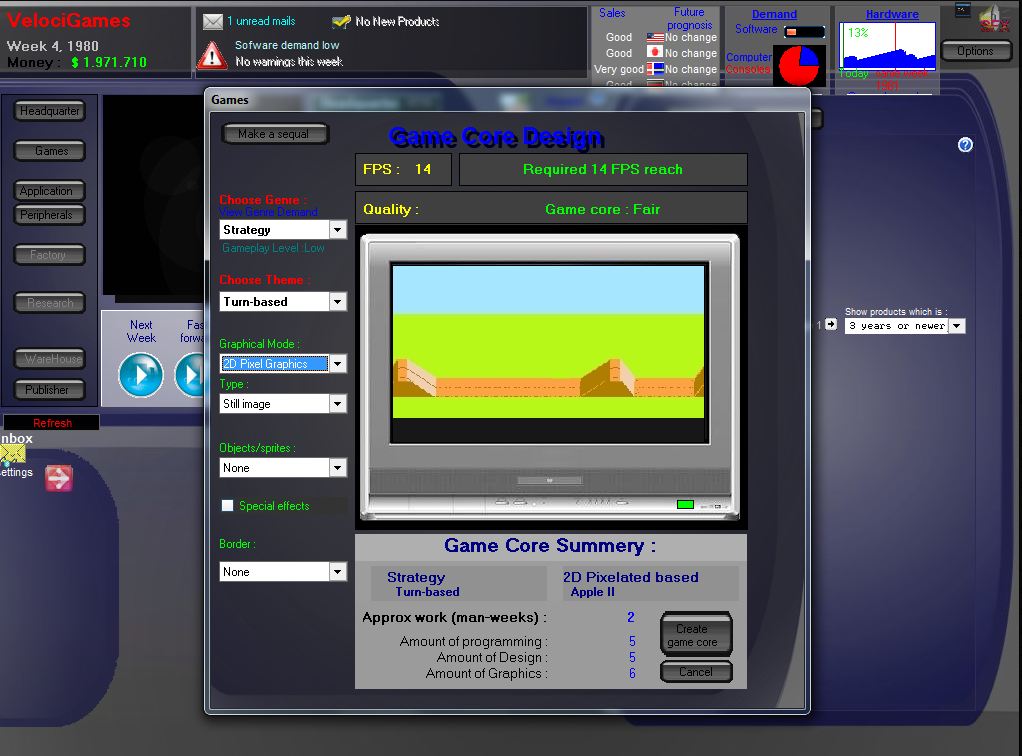 Gamebiz Windows 8 description
GameBiz 3 simulates the videogames and console/computer industry from 1980 to 2030. In GameBiz 3 you can develop new consoles, computers, games, publish games and much more. In Gamebiz 3 you have highly customizable Computer and game creation and design. Create Consoles and computers and compete with the likes of Atari, Microsoft, Sony and other great game and platform companies in one of the most competitive business in the world.