Find Unused Contacts for Outlook screenshot - Windows 8 Downloads
Find Unused Contacts for Outlook full Windows 8 screenshot
Free tool finds unused Outlook contacts and tags them with category and/or flag.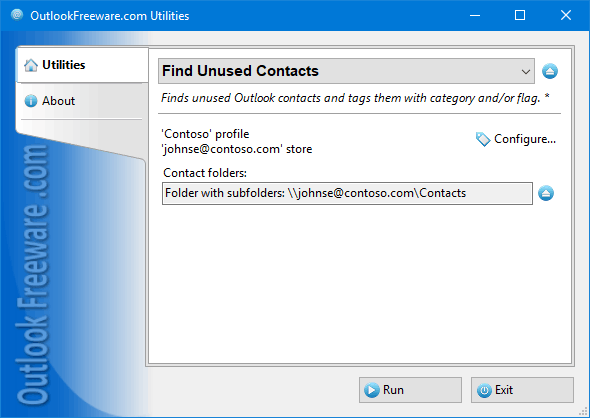 Find Unused Contacts for Outlook Windows 8 description
Free tool to find unused contacts and mark them with categories or a flag. Leave only the contacts you're using in your work then filter, delete, or move them to another folder. Having fewer contacts saves time when working with intensive correspondence. Our utility will help you tag unused contacts and decide if you need them later. Often, only a few thousand contacts are used in a daily job.