Export Folder Structure for Outlook screenshot - Windows 8 Downloads
Export Folder Structure for Outlook full Windows 8 screenshot
Free tool for exporting Outlook folder structure with permissions to XML file.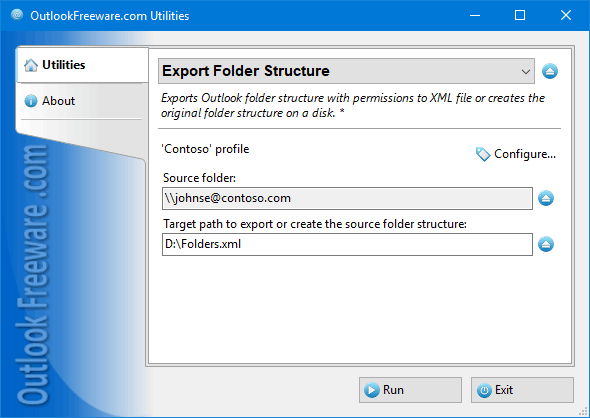 Export Folder Structure for Outlook Windows 8 description
This free utility exports the Outlook folder structure to an XML file retaining the folder types (mail, calendar, contacts, tasks, etc.) and customized user permissions. You can import this file into another folder, new mailbox or Exchange Public Folder by using the Import Outlook Folder Structure utility. Saved XML files can be used as a backup copy of your customized folder hierarchy, and can be edited with any text editor or Windows Notepad.