DVD Collector Pro screenshot - Windows 8 Downloads
DVD Collector Pro full Windows 8 screenshot
DVD collector will help you to manage thousands of movies in your movie library!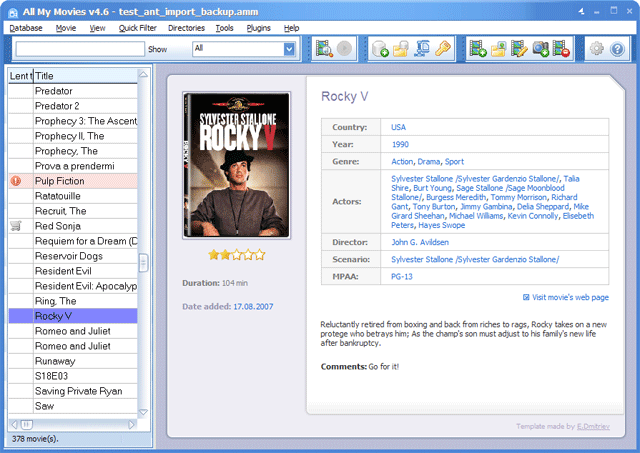 DVD Collector Pro Windows 8 description
It's exceptionally easy to use a cutting-edge DVD Collector. To add a movie to your collection, you don't have to manually enter any data. All "dirty work" is done by DVD Collector. You are just to choose an online source, you perform a search in, and here you are! You'll also have a chance to use popular online cover databases and have nice covers for your movies! You can add hundreds of movies in several minutes! Or even use a barcode scanner!