Download Master screenshot - Windows 8 Downloads
Download Master full Windows 8 screenshot
Most effective acceleration, resuming, and management of your downloads.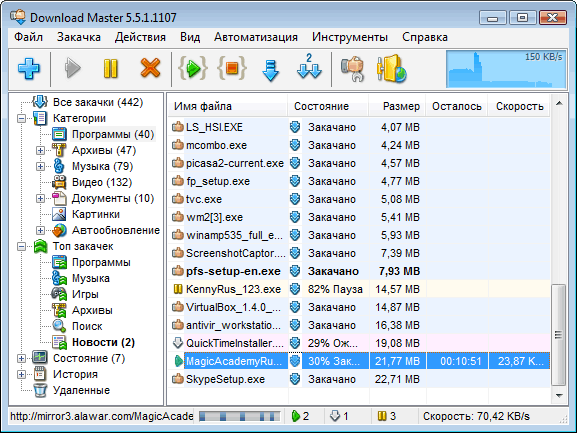 Download Master Windows 8 description
Download Master is an easy-to-use and effective download manager that can increase download speeds by up to 500 percent. It uses intellectual multi-section download to provide the best possible performance for all connection types. DM resumes downloads, broken due to lost connections, network problems, and computer shutdowns, from where they left off. DM supports download from HTTP and FTP, and can work through proxy-servers.