DoublePics screenshot - Windows 8 Downloads
DoublePics full Windows 8 screenshot
DoublePics finds duplicate or similar pictures and movies on your harddrive.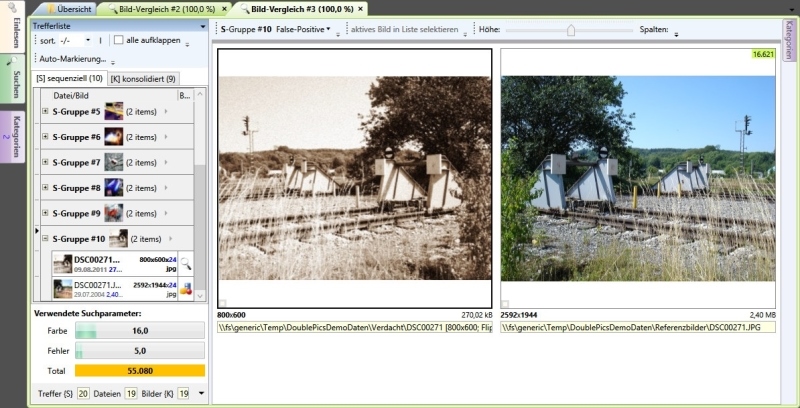 DoublePics Windows 8 description
DoublePics finds and categorizes pictures and movies that are duplicate or similar on a computer system or network. It does not matter if these pictures have different sizes, different contrast, color or gamma values or whether they are available in different file formats.