Cook'n Recipe Organizer screenshot - Windows 8 Downloads
Cook'n Recipe Organizer full Windows 8 screenshot
Cook'n, the easiest way to organize, search, and e-mail your favorite recipes.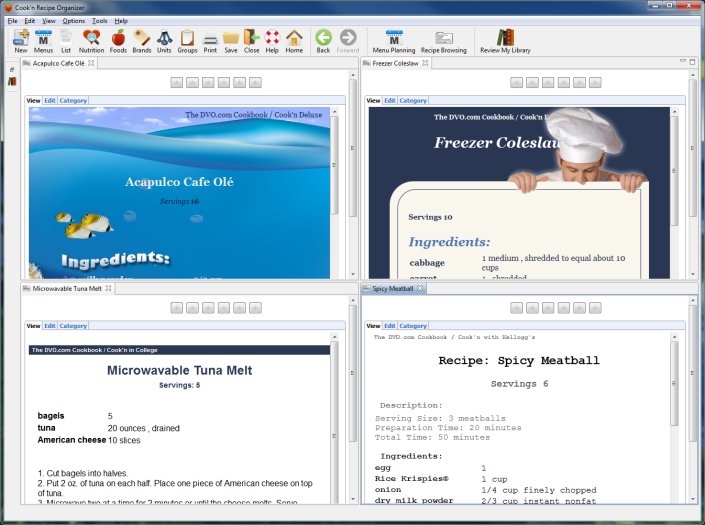 Cook'n Recipe Organizer Windows 8 description
Cook'n Recipe Organizer is the #1 best-selling recipe organizer with over 3 million copies sold. Cook'n simplifies meal preparation and saves you time and money at the grocery store. Cook'n makes it easy to keep track of your family favorite recipes. You can capture recipes that you find on the Internet and store them in one location for easy access. Or, download hundreds of brand-name cookbooks right into Cook'n.