Convert MBOX to EML for Outlook screenshot - Windows 8 Downloads
Convert MBOX to EML for Outlook full Windows 8 screenshot
Free converts MBOX files to EML format retaining the original folder structure.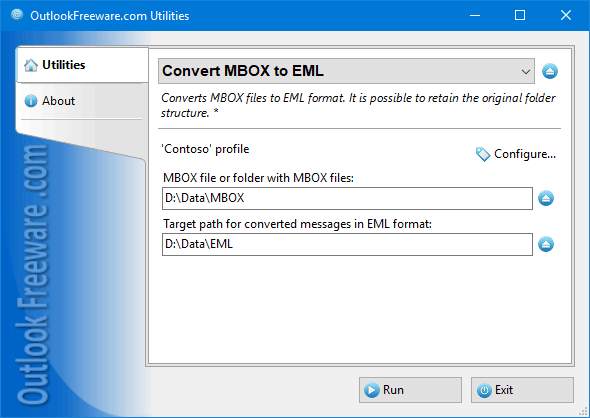 Convert MBOX to EML for Outlook Windows 8 description
This free utility quickly splits large MBOX message database files into separate message files in EML format. After that, you can work with them directly in Windows Explorer, do a search, send to other users, and import into Outlook and other email clients. The tool can convert multiple MBOX files at once. Here, a new folder will be created for each file. If MBOXes reside in subfolders, a similar folder structure can be created for EML files.