CANASTA Card Game From Special K screenshot - Windows 8 Downloads
CANASTA Card Game From Special K full Windows 8 screenshot
This game plays the classic card game of CANASTA.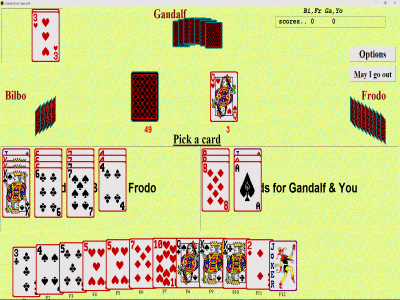 CANASTA Card Game From Special K Windows 8 description
Play the classic card games of Canasta! Play against the computer playing between 1 and 5 opponents. Use Windows to achieve the realistic atmosphere of a Canasta game with animation and sound. You can choose from different rules, and up to six players. It comes complete with a comprehensive help file which describes the rules and playing logic. So, it is ideal for expert and beginner alike.