CADViewX: ActiveX for DWG, DXF, PLT, CGM screenshot - Windows 8 Downloads
CADViewX: ActiveX for DWG, DXF, PLT, CGM full Windows 8 screenshot
ActiveX component to view, import, export and print DWG, DXF and other files.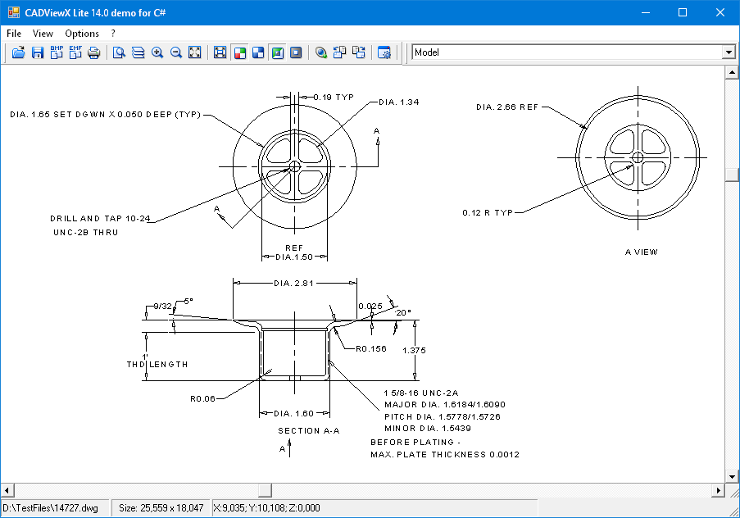 CADViewX: ActiveX for DWG, DXF, PLT, CGM Windows 8 description
CADViewX is an ActiveX component to work with CAD files. With its help it is possible to load and display drawings, print them or convert to other formats. The component supports AutoCAD DWG/DXF (including the latest versions), HPGL, SVG, CGM, JPEG, etc. It is compatible with C#, Delphi, VB, VB. NET, J#, VC++. Thanks to the user-friendly interface and demo examples you'll embed CADViewX in your application without any difficulties.