BRIDGE Card Game From Special K screenshot - Windows 8 Downloads
BRIDGE Card Game From Special K full Windows 8 screenshot
Plays the universally popular card game of BRIDGE.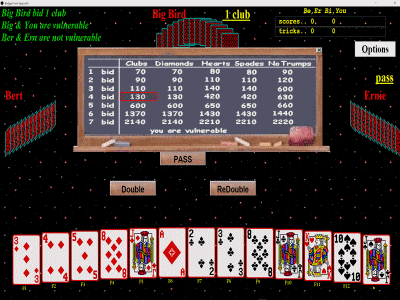 BRIDGE Card Game From Special K Windows 8 description
This program plays the enduringly popular card game of Bridge. Use Windows to achieve the realistic atmosphere of a Bridge game with animation and sound. You can choose from different bidding conventions and styles of play. It comes complete with a help file and on screen explanation of the bidding logic. So, is ideal for expert and beginner alike.