Boray POWer screenshot - Windows 8 Downloads
Boray POWer full Windows 8 screenshot
Get a really responsive computer and still save power and money!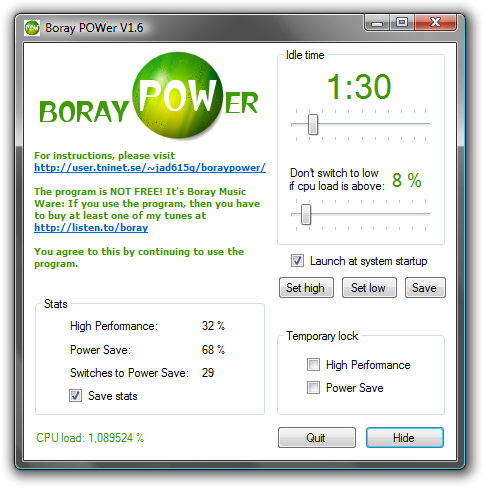 Boray POWer Windows 8 description
Boray POWer will change the system's power plan to one saving power when the mouse and keyboard isn't touched for a specified amount of time and then to a high performance plan when the mouse or keyboard is touched again.
This way, any user can get a really responsive PC while still saving power whenever the computer is idle.