Book Database Software screenshot - Windows 8 Downloads
Book Database Software full Windows 8 screenshot
Use the suberb book database software for managing your collection of books!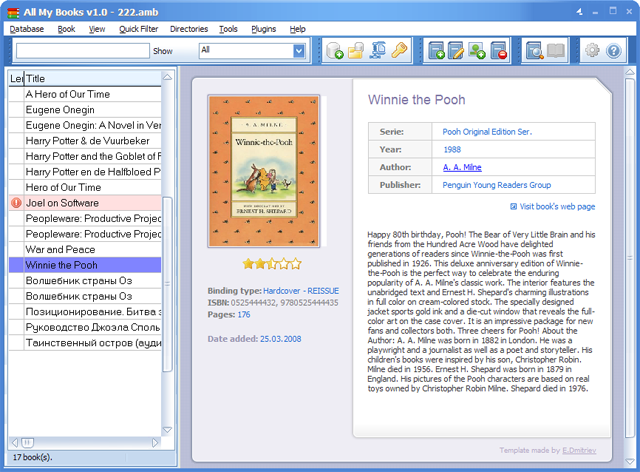 Book Database Software Windows 8 description
Looking for order in your book library? Try Book Database software - it works miracles! It's better than you think. The perfect order in your extensive library is guaranteed! It arranges your books so that any minute you know where exactly your book is. And display modes of the Book Database software are really wonderful - with virtual book shelf mode you'll really observe your books on the shelves! The color and model are to your taste! Try it!