Backup Outlook and Exchange Folders screenshot - Windows 8 Downloads
Backup Outlook and Exchange Folders full Windows 8 screenshot
Makes a backup copy of Outlook folders and items using MSG files.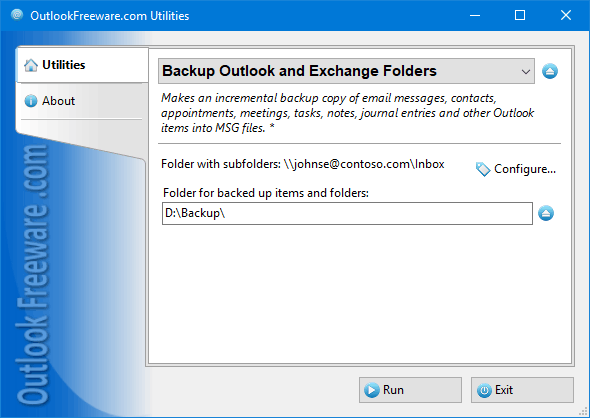 Backup Outlook and Exchange Folders Windows 8 description
This free utility performs a one-time or periodic backup of your mailboxes, public folders, PST data files, and other Outlook/Exchange Server storages. The utility uses MSG format for archiving; it is native and the most complete format for storing Outlook messages, contacts, appointments and meetings, tasks, notes, journal entries, documents and other items.