Apple Tree screenshot - Windows 8 Downloads
Apple Tree full Windows 8 screenshot
Apple Tree is world's most historic, well-known Small Business calculation.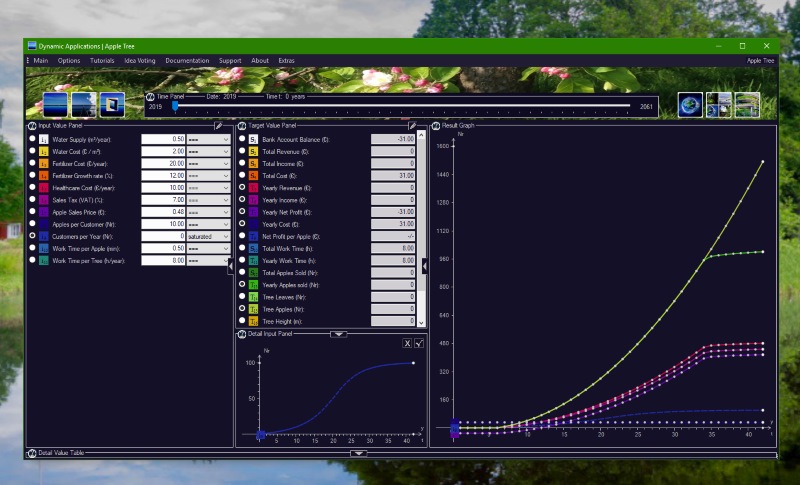 Apple Tree Windows 8 description
Eat an Apple, save its Seeds, grow small Tree in your House Garden. Watch your Tree growing. From year 7, sell them on street. Define your Price. Pluck 10 Apples per Customer. Open a very small business. Apple Tree plans it perfectly. Includes Apple Tree simulation, Bakery Tutorial, a Multi-Material calculator, a Water Supply intro sim, Dynamic Idea and Roadmap Competition, and a freely configurable Time Ruler.