Altova MobileTogether Designer screenshot - Windows 8 Downloads
Altova MobileTogether Designer full Windows 8 screenshot
MobileTogether is a unique framework for building mobile apps for any platform.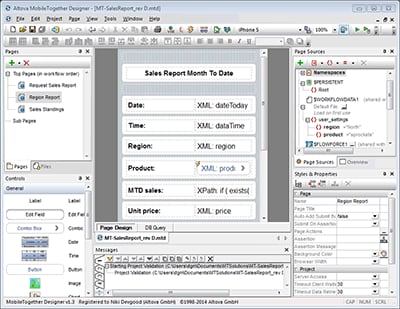 Altova MobileTogether Designer Windows 8 description
MobileTogether is a unique development framework for building data-centric apps for all platforms. Use a combination of visual design and functional programming to build your cross-platform mobile app. MobileTogether makes it simple to develop sophisticated apps that connect to your existing backend systems, mobilizing critical data to increase end user productivity and satisfaction, while delivering tangible ROI.