SoftPerfect Bandwidth Manager screenshot - Windows 8 Downloads
SoftPerfect Bandwidth Manager full Windows 8 screenshot
A traffic management solution for cost-effective bandwidth control and QoS.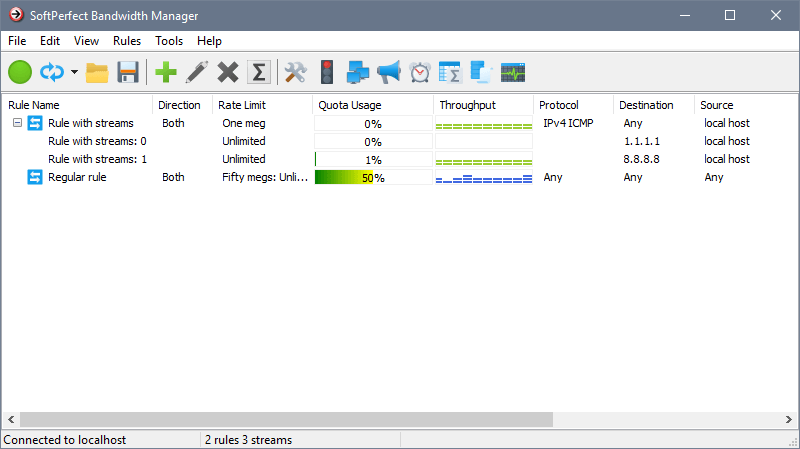 SoftPerfect Bandwidth Manager Windows 8 description
SoftPerfect Bandwidth Manager is a full-featured traffic management tool for Windows that offers cost-effective bandwidth control and quality of service based on built-in prioritised rules. These rules can specify a bandwidth limit for each Internet user. With SoftPerfect Bandwidth Manager, you can apply speed-throttling rules to specified IP addresses, ports and even network interfaces with no changes to the existing network infrastructure.