Easy Duplicate File Finder screenshot - Windows 8 Downloads
Easy Duplicate File Finder full Windows 8 screenshot
An award-winning program to find and remove all types of duplicate files.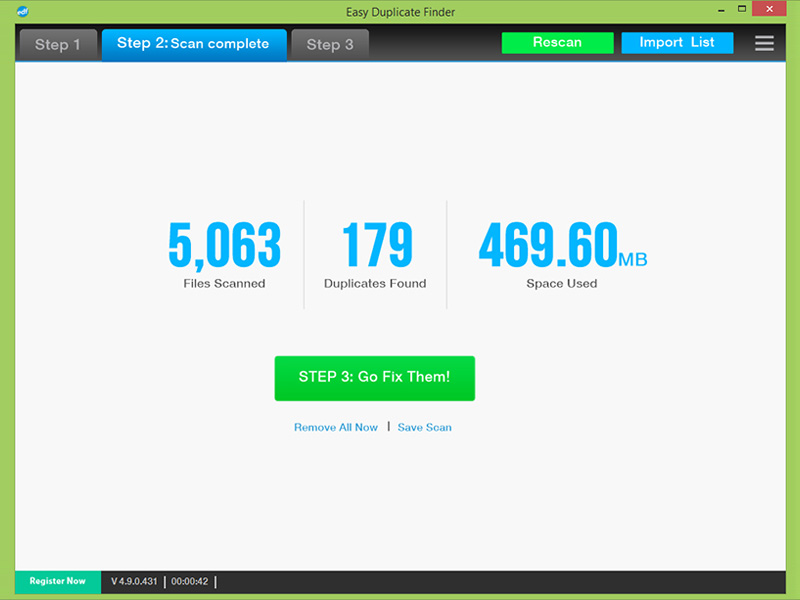 Easy Duplicate File Finder Windows 8 description
Easy Duplicate Finder is an award-winning program that will help you find and delete all sorts of duplicate files in just a few clicks. Thanks to its advanced algorithms and flexible file management options, Easy Duplicate Finder offers unmatched accuracy and ease of use. With the help of this program you can find and manage duplicate documents, photos, videos, emails and even delete duplicate songs from your iTunes library.