Booknizer screenshot - Windows 8 Downloads
Booknizer full Windows 8 screenshot
Booknizer is a powerful book organizer for paper, electronic and audio books.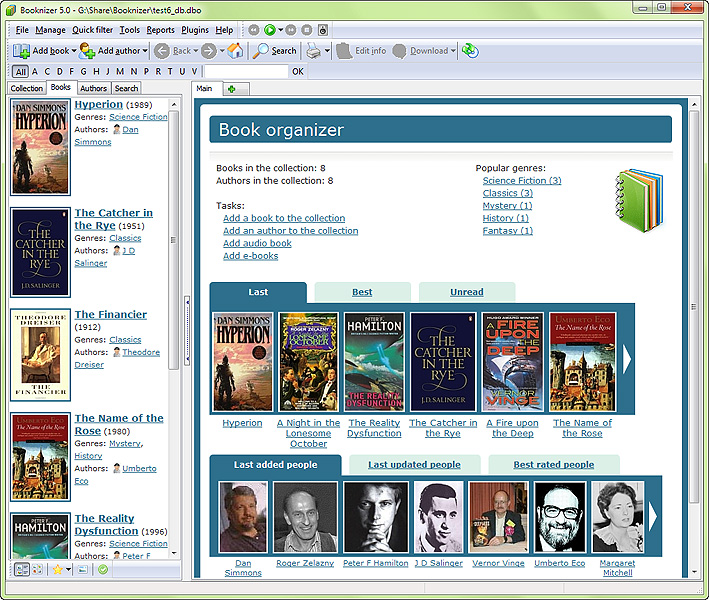 Booknizer Windows 8 description
Booknizer will help you put your home library in order by collecting information about paper, electronic and audio books and saving it to the catalog with powerful sorting and searching capabilities. This book organizer will also download information about authors: bibliography, biography, photos. Information about books can be extracted from your files or downloaded from the internet. The loan manager will remind you where your favorite book is.